CMC2016: Save the Date
7th International Conference on Concept Mapping
Tallinn, Estonia - September 5-9, 2016
(including cruise to Stockholm, Sweden)
Exciting Agenda for CMC2016, the 7th International Conference on Concept Mapping. In addition to a great academic program, don't miss 3 days in Tallinn, Estonia, plus a cruise to Stockholm, Sweden included as part of the conference.
Agenda includes:
Sept. 5-6: Conference days in Tallinn (Nordic Hotel Forum)
Sept. 7: Conference morning in Tallinn, afternoon in cruise ship (ship leaves ~6pm to Stockholm)
Sept. 7: Evening Conference event at cruise ship
Sept. 8: "Mapping" Stockholm
Sept. 8: Evening Conference event at cruise ship
Sept. 9: Arrive back in Tallinn ~ 10am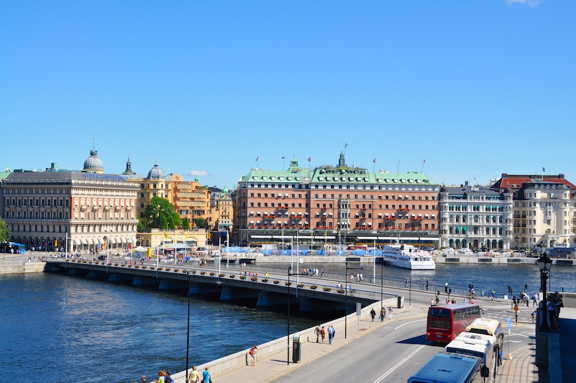 CMC2016 follows on the success of the first six Conferences held in Pamplona (Spain), San José (Costa Rica), Tallinn (Estonia) / Helsinki (Finland), Viña del Mar (Chile), Valetta (Malta) and Santos (Brazil) in bringing together scholars and practitioners from all over the world interested in concept mapping. Its being organized by Tallinn University (Estonia) and the IHMC (USA).
More information will be posted at the CMC website. All proceedings from previous conferences are available online here.
Join our mailing list to receive announcements and updates on CMC2016: Subscribe